Kim Williams Has Your Arkansas B&B Real Estate Needs Covered
Call today: 479-253-4444
Looking for an Arkansas Bed and Breakfast for sale? Kim Williams is an Inn Consultant & Broker serving both current and prospective innkeepers. Kim has knowledge of the marketplace for B&Bs and can bring her services to assist you in selling or purchasing a B&B or any other type of lodging property.
Have an Arkansas Bed and Breakfast for sale? Kim will provide professional guidance in assessing and evaluating your inn's location, condition, and financials. While providing an in depth valuation using a proprietary analytical process that helps arrive at a "reasonable and defensible" price. Whether you are interested in Buying or Selling, Kim will bring over 23 years experience to the table.
Kim is a licensed Realtor in Arkansas helping both buyers and sellers with lodging properties. She's also an affiliate of The B&B Team.
Newest B&B Listing: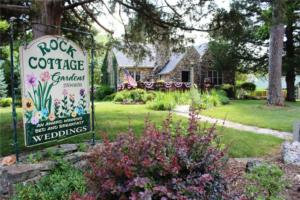 Stone Cottages in the heart of Eureka Springs for Sale. $645,000
Broker of Record: Coldwell Banker K-C Realty 183 W. Van Buren Eureka Springs, AR 72632
https://www.facebook.com/pg/Kim-Williams-Consultant-with-The-BB-Team