Strong Financial Investment! Successful Business!
Timber Ridge Outpost and Cabins located at the entrance of the famous Illinois Garden of the Gods and The Shawnee National Forest is a haven of nature, beauty and peacefulness. Seven units make up this profitable resort. Timber Ridge Outpost and Cabins consist of two modern Amish built cabins, two authentic log cabins, two "real" treehouse and a 2016 square foot home. You will also find a well stocked pond and guest pavilion. Included is a large, separate innkeepers home, 50x 60 wooden barn, 47×75 metal barn and 24.08 acres if you want to expand! Just outside the entrance to the Garden of the Gods, you will arrive at the Garden of the Gods Outpost. The outpost is one of the key components to this successful business.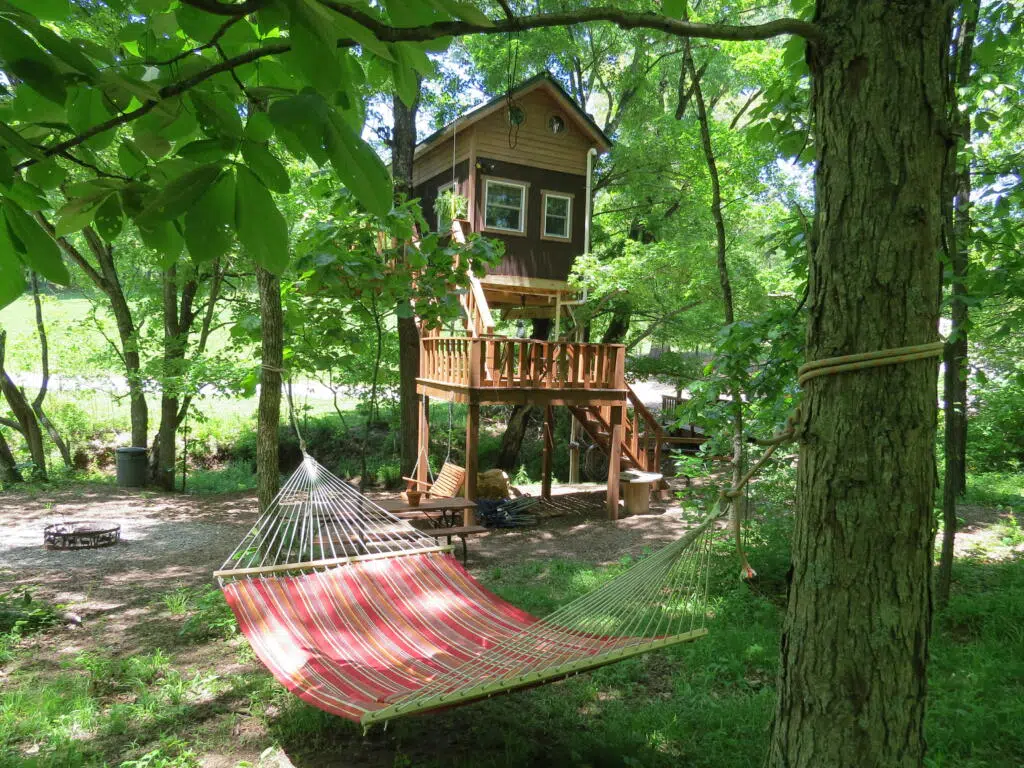 https://timberridgeoutpost.com/
Close proximity to St. Louis, Chicago and Nashville
Relax in comfort in one of the many cabins. The two authentic log cabins built in 1850 and 1852 were disassembled and reassembled on the property. They look as if they were always there. Nestled into 200 year old trees, you will find the real treehouses. Above all, being 16-24 feet off the ground will have your guest coming back year after year. In addition, hardwood floors, lofts, private fire pits and hammocks are just a few of the many features provided.
Featured Publications
Washington Post, Saturday Evening Post and most recently Better Homes and Gardens are just few.
Timber Ridge Outpost and Cabins featuring cabins, treehouses, ice cream and gift shop, outstanding living quarters and acreage. Asking Price: $2,350,000
By Appointment only through Kim Williams 479-253-4444. Please do not speak with Staff and Employees regarding the listing. Owners on site for any inquiries or tours.
If you are looking for Illinois lodging for sale with tremendous quality and features, and a price that is reasonable and defensible, look no farther. Timber Ridge Outpost and Cabins for sale is offered exclusively by KK Williams Consulting LLC/The B&B Team.
For details, please contact, Kim Williams, 479-253-4444 of KK Williams Consulting LLC.