Situated in the heart of downtown Mountain View, Arkansas, " Wildflower Bed and Breakfast on the Square" has all the luxury and charm you have been looking for. This successful lodging property has a total of 10 units. Prime location to all that Mountain View has to offer.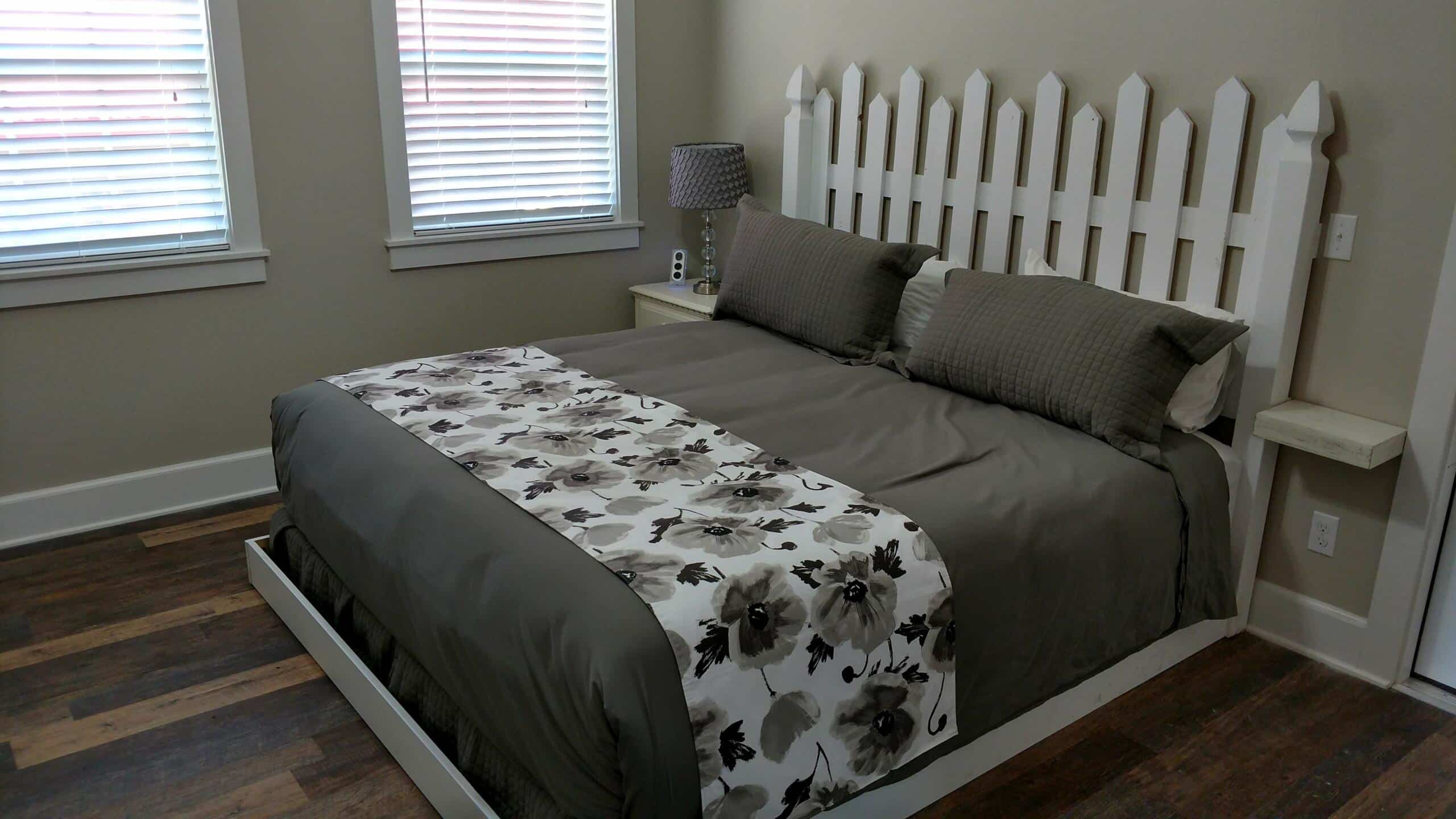 Wildflower B&B consists of 8 luxury rooms and 2 outstanding cottages. The Inn, built in 1918 has been remodeled over the years, yet still maintains its historic charm. The cottages were built in 2018 and each unit features fantastic furnishings, private bathrooms and a chance to unwind and enjoy the comforts of home. Guests can pull up a comfortable rocking chair on the large covered front porch and listen to the music being played across the street. This seems to be a favorite area for those who stay there. The large dining room hosts the wonderful, fresh breakfast and the parlor provides guests with an extra sitting area, board games and even musical instruments to test your talents. During the day, guests often return to the porch for a cup of coffee, a cold drink and even a sweet treat. The inn provides separate living quarters for innkeepers as well as a welcome/office area. This is a wonderful bonus to the property. In addition to all the special features of this Inn, it also has a 40 amp Juice Box Charging station for electric cars. Wow, the owners are on top of it! All of this combined has created a very successful and profitable business.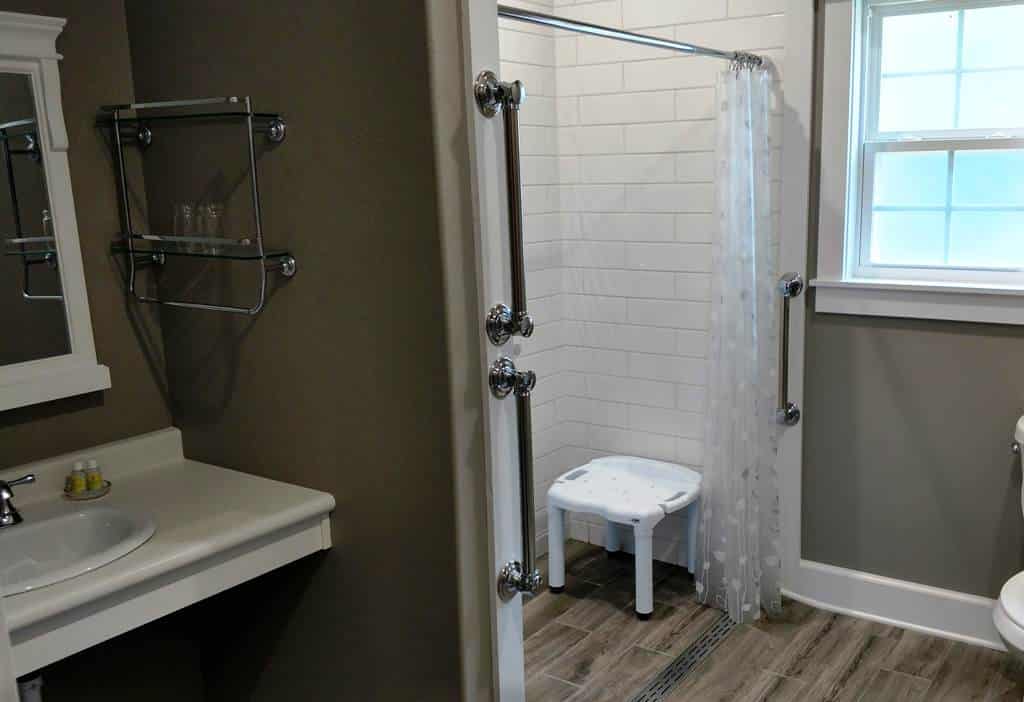 Mountain View is the largest city in Stone County. Located in the Ozarks, the city has a rich tradition of preserving folk music and culture. The city's economy is largely based on tourism and has been given the title "Folk Music Capital of the World." Music can be found throughout the town. Outdoor recreation includes Blanchard Springs Caverns, trout fishing on the White River, Loco Ropes and the Ozark National Forest.
A city rich in tradition of preserving folk music and culture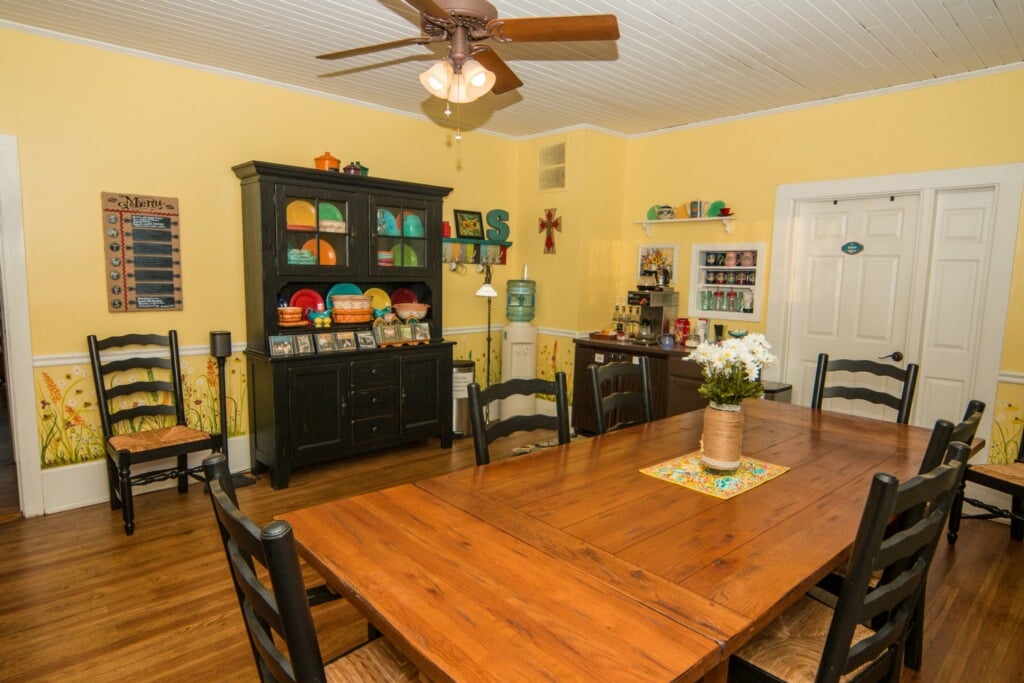 Wildflower Bed and Breakfast on the Square is truly a luxury B&B with an asking Price of: $899,000. Cap Rate: 12.4%
The 20X50 Event Center, located next door is available at an additional price.
If you are looking for Arkansas lodging for sale with tremendous quality and features.including a price that is reasonable and defensible, look no farther. Wildflower Bed and Breakfast on the Square for sale is offered exclusively by KK Williams Consulting LLC/The B&B Team.
For details, please contact, Kim Williams, 479-253-4444 of KK Williams Consulting LLC kim@bbteam.com